How To Place Order​​
Here is process to help you know our step of order for your inference:

Step 1: Visit our site: www.moglovers.com and place the order.

Step 2: Choose the product and Add to Cart which need Size,Quantity.
Step 3: You can check all product you choose in Cart.

Step 4: When you click "Cart", all product will be shown. After you confirm the product quantity and size,
please click "Check Out"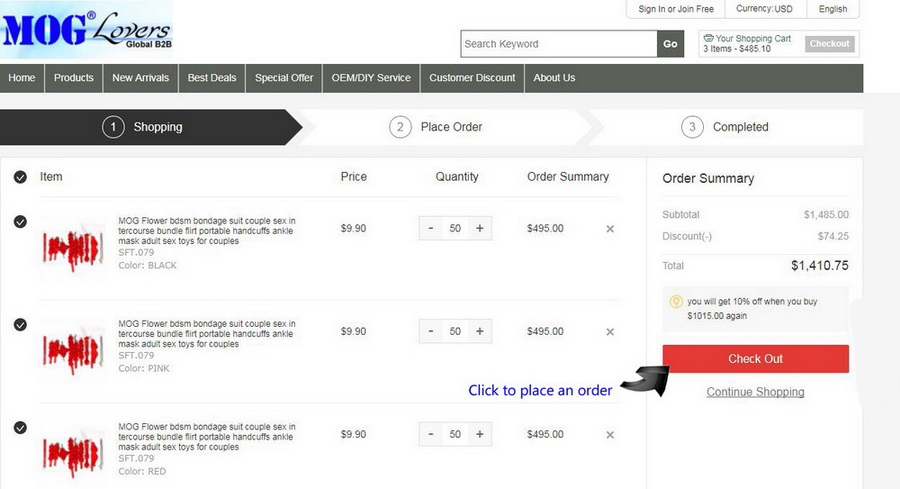 If you have account on our site, you can directly sign in.
If not, please create an Account here and write all your shipping information.
After finish all your shipping information, please click "Save"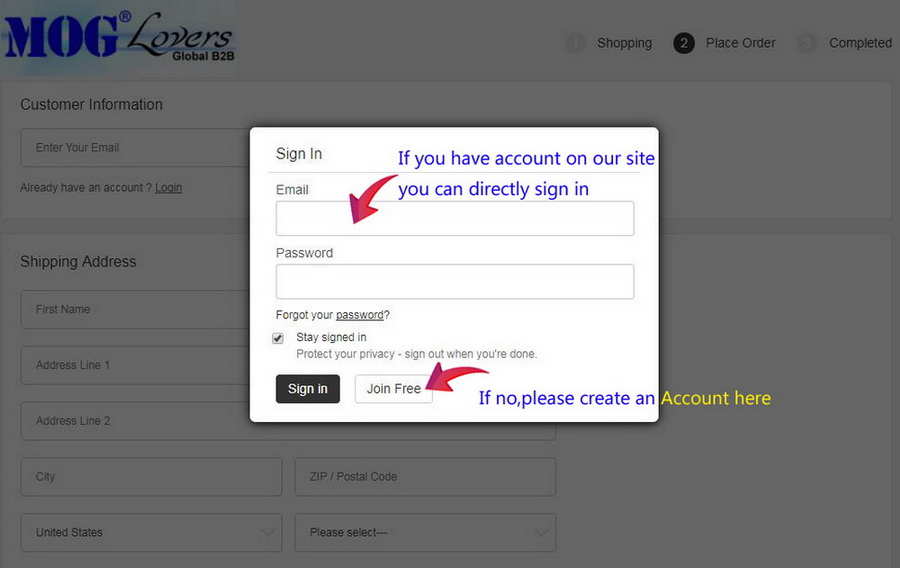 Step 5: Please confirm the Address, Shipping Method and Payment Method.
If you have other ideas, please leave a message to "Remark"
If you get a coupon, please choose the "Apply Coupon"
If anything is ok,please click "Place Your Order"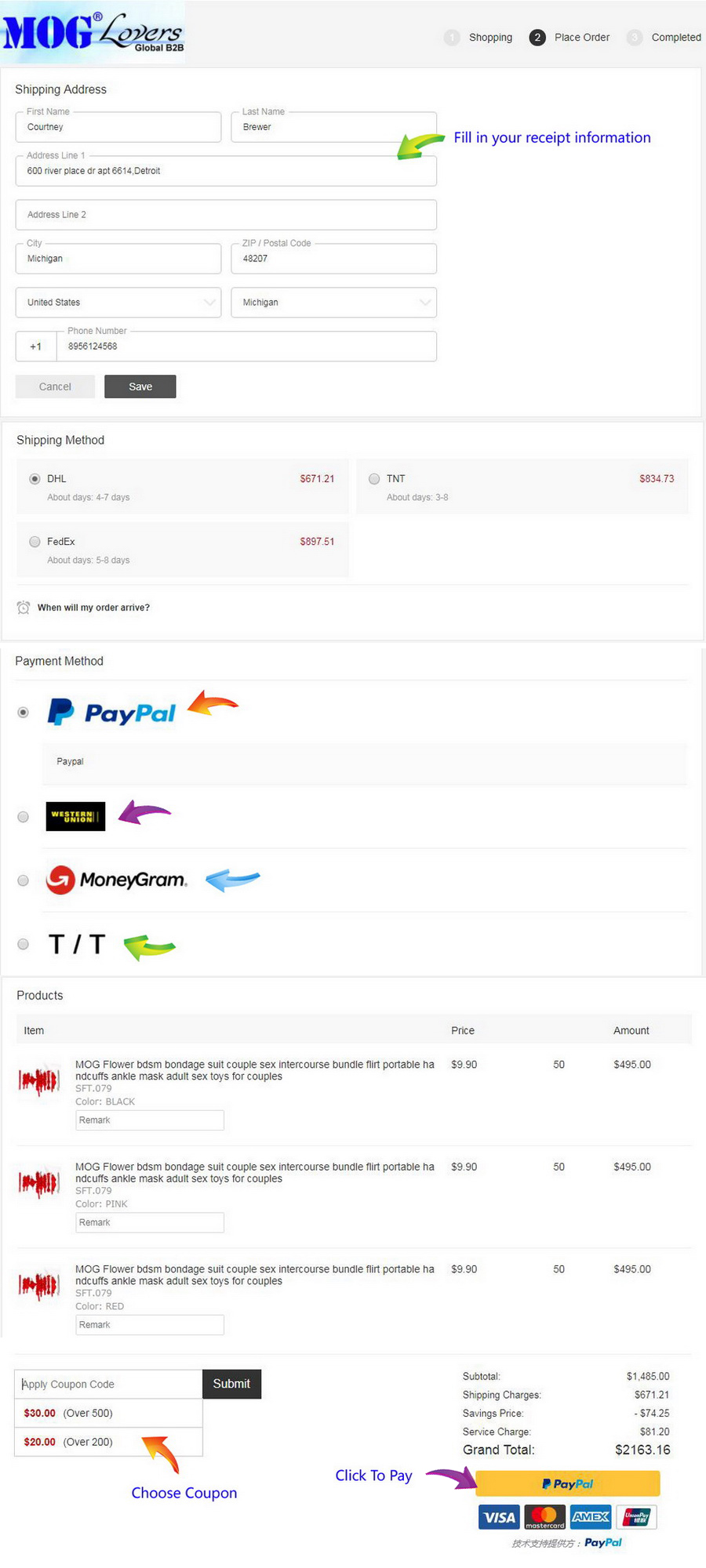 Step 6: Your orders is finished now and wait for our invoice by email. If you choose
PayPal or Credit Card, you can directly pay online.

​​​​​​​If you have any question, please feel free to contact us.​​​​​​​